Newborn Photography Sunshine Coast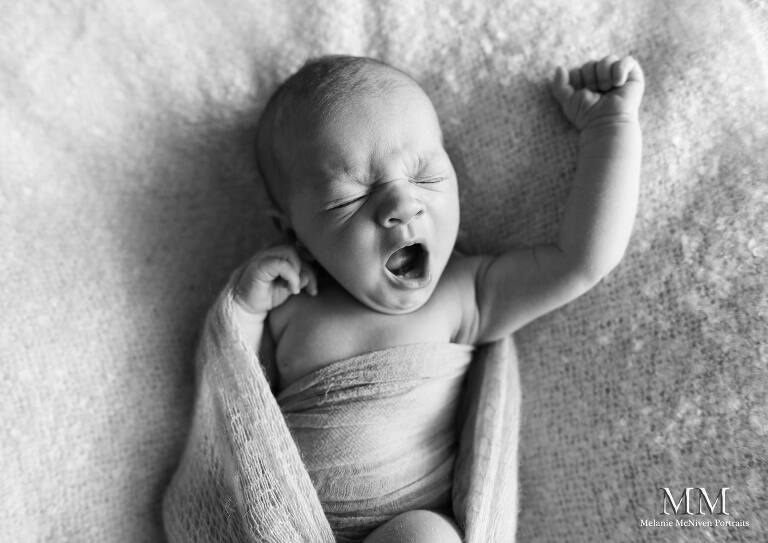 It has been a very busy 6 months at Melanie McNiven Portraits. With a new studio space under construction for newborn photography Sunshine Coast, new samples being sourced, Australian Photography awards to enter, and launching my new headshot/small business photography options, there has been little time for blogging or posting to social media. In the midst of all this, I have still been photographing beautiful Noosa family portraits, Sunshine Coast weddings, newborn sessions and commercial photography and head shots nearly every week.
I may be feeling as tired as this little one, but I am so excited I could burst! Soon my new home studio will be opened, specifically to capture little toes, feet, cheeks and adorable little bubs in arms. New parents will soon be able to view, touch and feel the beautiful album samples, fine art prints and all the treasure that can adorn the walls of a home. On location newborn photo sessions and lifestyle shoots at clients homes will still be available, but my new studio provides an alternate option for newborn sessions on the Sunshine Coast. Parents can sit back with a beverage and food platter, while I create artwork and beautiful memories of this special time. With a beautiful collection of delicate wraps, blankets, props as well as gorgeous handmade clothing for older children available, sessions can be styled perfectly to suit any taste. Or bringing in personal items or sentimental pieces to the studio, is always welcome.
Viewing experiences and seeing photographs for the first time is an extremely important part of the process. Life as a parent is busy and allocating uninterrupted time to soak up all the beauty of the imagery is essential to completing the experience in my studio. Shortly after studio sessions, a viewing appointment is made, and clients are treated to seeing photos for the first time, the way they should be… on a beautiful screen, uninterrupted with someone to guiding them through the selection process.
Bookings are now opened for 2018 in my new studio and availability in 2017 is limited, but still possible. Contact me now at portraits@melaniemcniven.com.au to secure your opportunity to own beautiful portraits of your newborn!